https://grantscommunity.blog.gov.uk/about-this-blog/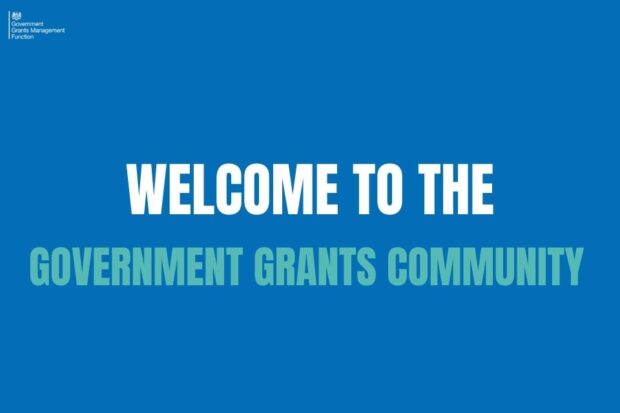 The Government Grants Community blog by the Government Grants Management Function is a space to share ideas, what we are learning, and information on how to get involved.
The Government Grants Management Function, in Cabinet Office, works across government to improve the effectiveness and efficiency of £118 billion in grant funding (figure from 1 April 2019 to 31 March 2020). The Grants Applicant Programme (GAP) is an innovative pilot that seeks to make it simpler, faster and fairer for voluntary, community and social enterprise (VCSE) organisations and small and medium-sized enterprises (SMEs) across the UK to find and apply for funding. 
This HM Treasury's Shared Outcomes Fund project is being delivered in partnership with the Department for Digital, Culture, Media and Sport; Department for Environment, Food and Rural Affairs; Ministry of Justice and Department for International Trade. The online service will modernise and revolutionise grant-making. Launched in April 2022, the new pilot online Find a Grant and Apply for a Grant services are being co-created and tested with a small sample of grants. 
As well as championing better coordination across Whitehall departments, we also provide support for places and communities to unleash their full potential by facilitating a Government Grants Community to share knowledge and good practice about grants applications.
If you have questions or want to join the community, please sign up.